November 7, 2022 Collaboration with Composer Ella Deloon, a Premiere Performance
A Solar Eclipse by composer Ella Deloon was live-streamed from St. Charles Borromeo Convocation Hall at Lewis University in Romeoville, Illinois on Monday, November 7 at 8:30 p.m. (EST) with a pre-recorded performance by Ben Noyes featured alongside vocalist, baritone Andrew White.
Livestreamed on Vimeo and at Lewis University "Arts & Ideas."
April 2, 2022 Collaboration with Palaver Strings
Collaboration with Palaver Strings, recording an album of the music of Dana Lynn, violinist/composer at The Studio in Portland, Maine.
March 27, 2022 Strings of Words with Zograff Quartet
Latest Project: Beethoven's String Quartet in A minor, Op. 132 and T. S. Eliot's "Four Quartets. Kevin Barents, reader Mina Lavcheva, violin Viktoria Tchertchian, violin Antoaneta Anguelova, viola Ben Noyes, cello.
"I am writing this piece as a gift to the Creator for granting me life." – Ludwig van Beethoven=
March 14, 2022, "My American Dream"
https://www.youtube.com/embed/u3FJLQt0Qeg?version=3&rel=1&showsearch=0&showinfo=1&iv_load_policy=1&fs=1&hl=en-US&autohide=2&wmode=transparentMarch 14, 2022: "My American Dream" by Tinyfoot & The Critter Conspiracy (Tiny Desk Concert)
Ongoing, Performing with the Zograf Quartet
Zograf String Quartet is a non-profit organization dedicated to paying forward our passion for chamber music by donating already performed programs to an economically underprivileged or socially disadvantaged group of people for either a symbolic fee, or completely free of charge. We operate under the basic philosophy that music is not just a necessary positive force in our culture, but it is also the pulse and lifeblood that connects other art forms. Our performances regularly feature artists working in other mediums such as painters, dancers, and poets, who enhance every performance and make for a unique audience experience. View the videos.
Meditative Drumming Workshops with Shannon O'Brien
Most recently, Ben has aligned himself with several others offering workshops in mindfulness meditation, controlled breathing and guided visualizations. Meditative Drumming Workshops is the brainchild of Shannon O'Brien, a certified mindfulness meditation teacher, yogi, composer and multi-instrumentalist in San Diego. Shannon has written and performed for dance, theatre, African ensembles, rock bands, and orchestral ensembles across the country. He originally created Meditative Drumming Workshops to help bridge principles of "mindfulness meditation" into practical examples that can be applied and understood within a group context. The sound of Ben's cello brings another dimension to Shannon's drumming work, and together they are offering work groups of all kinds an opportunity to take their team development work into a new dimension. Contact us for more information, or to schedule a workshop.
Noyes Hunter – Sound Presentation Experiments and Performance
Classical Pairing Dinner
There's no limit to what artists can create when great minds get together. Ben is a natural innovator and visionary, with a passion for music. His specialty is creating one-of-a-kind signature events and experiences that go beyond music. Inquiries are welcome.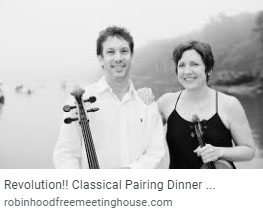 Portland Piano Trio and 240 Strings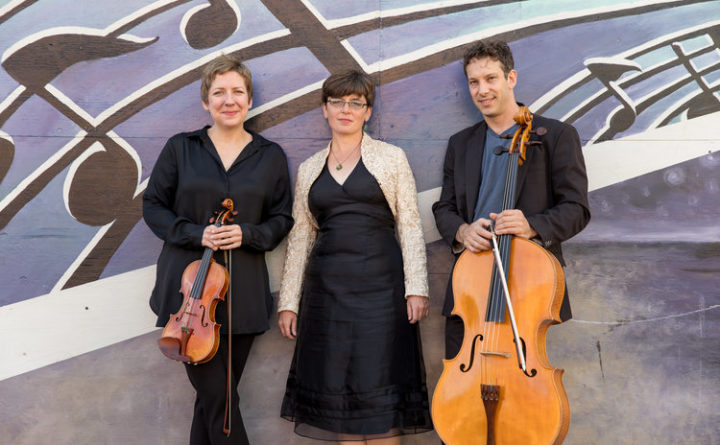 As a member of the Portland Piano Trio from 2016 to 2019, Ben was a co-founding member of the non-profit 240 Strings , providing 100% FREE private classical music education to students unable to afford instruction.
Maine 207 Interview:
https://www.newscentermaine.com/article/news/local/207/all-kids-need-music-so-they-started-a-non-profit/97-591218873
Maine Arts Award Video
https://www.youtube.com/watch?v=l4MZoGCxwE4